Dumping some extra pictures from the Pax trip!
Enjoy!
Giant dinosaur!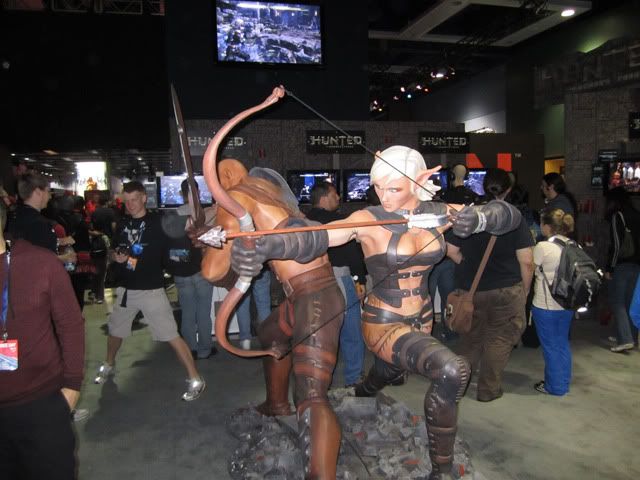 An archer.
Green screen glory.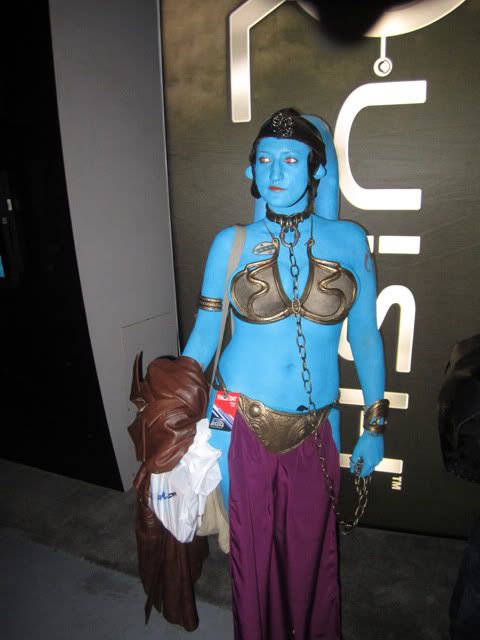 At a convention far, far away...
Rift.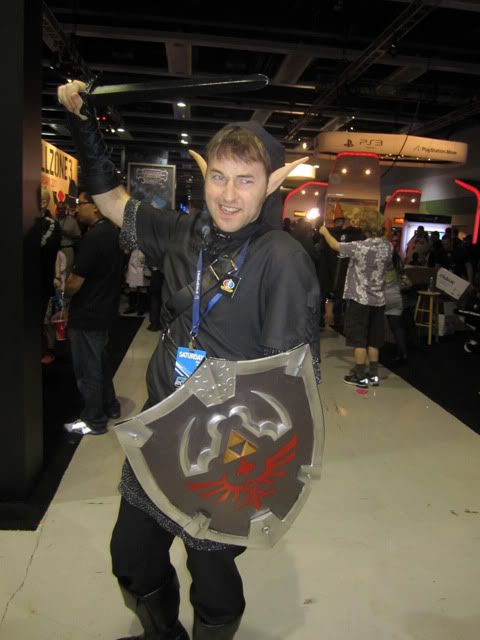 He said he was evil Link, but he doesn't look evil...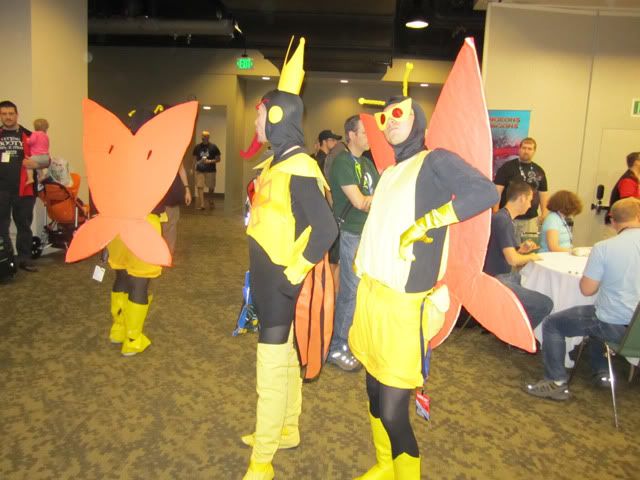 23 get back here! Arghhh, so hard to find dependable henchmen!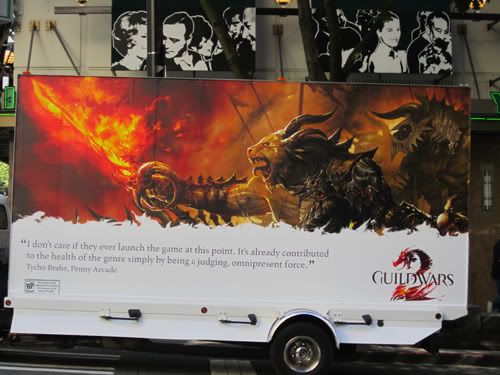 The Guild Wars 2 propaganda wagon (kidding!)
I have come from the future to pwn noobs.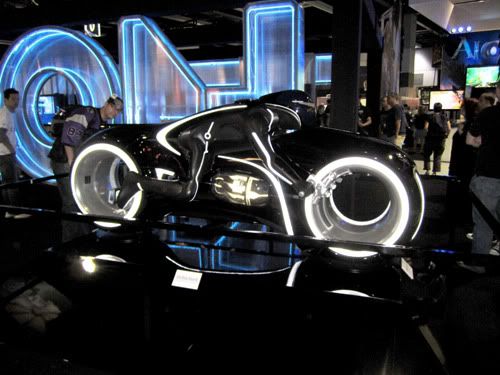 No touching the Tron bike!
Free swag!
Frozen in carbonite and made to shill for some dance game. What a cruel fate...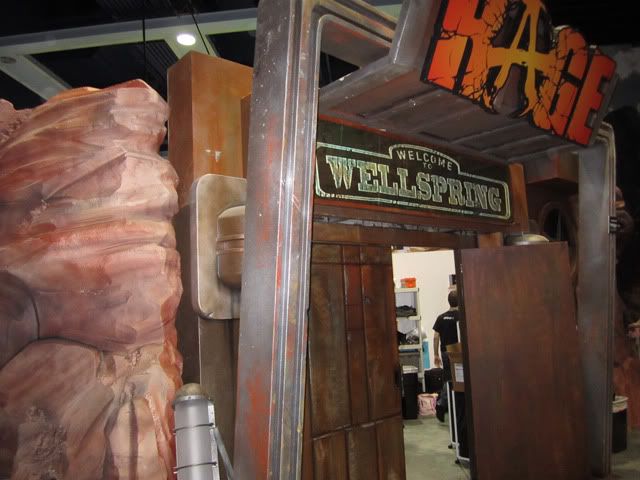 Random game.
Look at all the frickin swag I got!